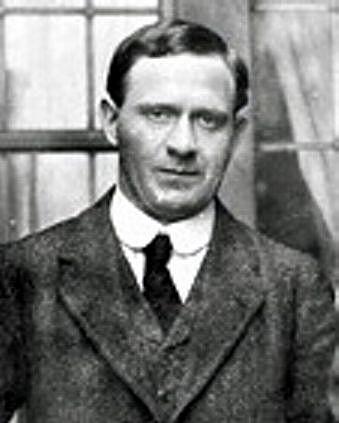 From Wikimedia Commons under CC-BY 2.0 license
Louis Bernacchi
Louis Charles Bernacchi (8 November 1876 – 24 April 1942), a physicist and astronomer, is best known for his role in several expeditions to the Antarctic.
He joined Carstens Borchgrevink's Southern Cross expedition (1898–1900) which wintered at Cape Adare, Antarctica, joining the expedition in New Zealand after the previous physicist candidate had been rejected on medical grounds. The expedition was the first to spend the winter on the Antarctic continent (the Belgian Antarctic Expedition having been first to overwinter in 1898) and the first to sledge towards the South Pole. He wrote a book about the expedition To the south polar regions: expedition of 1898-1900 published in 1900. His granddaughter Janet Crawford has edited a version of his diaries from the expedition under the title The First Antarctic Winter: The story of the Southern Cross Expedition of 1898-1900.
He was again a physicist on the Discovery expedition led by Robert Falcon Scott (1901–1904). Bernacchi was the only man on this expedition who had previously been to the Antarctic. During the trip, he made extensive magnetic observations. Following the trip, Bernacchi was awarded the Royal Geographical Society and King's Antarctic Medal as well as the Légion d'honneur. Scott was the best man at Bernacchi's marriage in 1906.
Louis Bernacchi as Subject
Read more